Cloud computing relies on great infrastructure to help organizations provide a good experience while optimizing the overall business landscape. There are three primary types of cloud computing and learning about these types will help you select the best fit for your business.
Types of cloud computing
IaaS – Infrastructure as a service
This model helps companies get resources delivered via the cloud. With IaaS tools, companies can create and handle servers, operating systems, data storage, and networks. Ther platforms are scalable, dynamic, and flexible, offering companies full control over the infrastructure.
Advantages
It is the most flexible cloud service model.
You do not require a physical server.
It offers a Pay as you Go model, which means you just pay for the necessary resources.
Disadvantages
Strong dependence on the internet connection as it is the only way you can access the infrastructure.
As a client, you can operate legacy applications in the cloud. However, the infrastructure may not be appropriate to offer the right control. 
Need for training on resources as it is the only way of handling the infrastructure properly.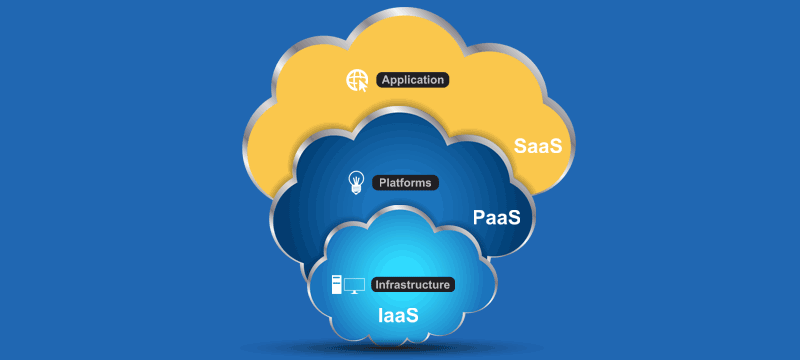 PaaS – Platform as a service
PaaS offers a framework in which clients can do their own tasks. It offers multiple operations like virtualization, handling operating systems, managing networking, and catering to storage units. It allows developers to focus on software creation without concerning about infrastructure-related issues. 
Advantages
It combines databases and web services, offering an affordable model.
PaaS enables easy collaboration for the whole team.
It offers several services to help in app development, testing, and deployment.
Disadvantages
Security risks since there is a third party handling your data.
Possible compatibility issues if some elements are outside the cloud.
The app depends on the host, therefore, moving from one cloud to another could cause difficulties.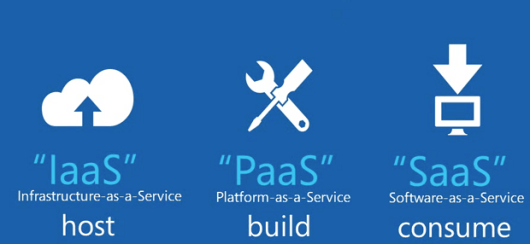 SaaS – Software as a service
It is a virtualized environment that represents an all-inclusive cloud-based setup for developing software without extra coding. In this model, developers just tailor the design and front-end features. Saas provides compliance, security, and maintenance as part of the expense.
Advantages
It is easy to set up and use.
No need for a local resource.
Easy access to Saas products either to find or buy.
Disadvantages
No control over the cloud-based infrastructure the Saas product runs on.
Possible problems of compatibility with other tools.
SaaS products provide normal customization capacities.
We understand how important it is to choose the best model. So if you are having doubts, we will be glad to guide you. At Gmedia, our goal is to help you reach your goals.