Nearshoring is when a company decides to relocate its business processes to a foreign country that is geographically nearby. The aim behind outsourcing operations to neighboring countries is to have overlapping time zones and a cost-effective partnership.
Some of the tasks that are outsourced in the current business environment are:
Corporate Training
Software Delivery
Marketing and Design
IT Infrastructure Management
Customer Support
IT outsourcing
IT Consultancy
Nearshoring in Latin America means working with countries in the same time zones as Canadian and US-based companies, which allow international teams to work unhindered during the same working hours.
Another advantage of nearshoring is the cultural affinities between the US and Latin America. This becomes a strong quality comparing with other offshoring places. Overall, cultural barriers are identified as a serious drawback when it comes to offshoring. However, 26 % of people in the survey said these barriers removed by moving operations to Latin America.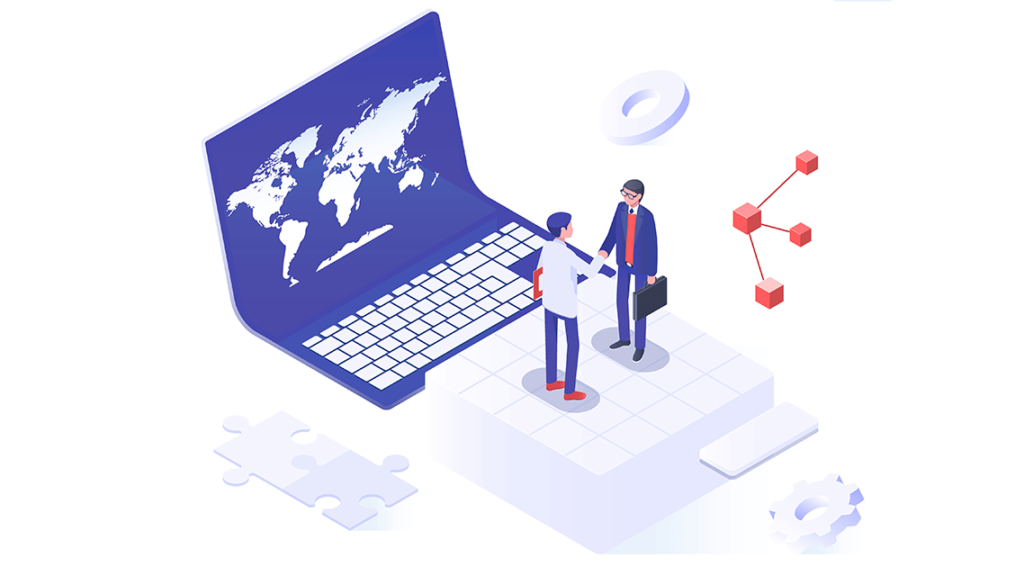 Why Peru is considered best for nearshoring in Latin America:
Peru's tech scene is skyrocketing. Moreover, Peru ranks in the top 10 worldwide in the percentage of new businesses. This thriving tech scene has motivated competitive startups and software developing companies in Peru. All these factors made Peruvian developers rank among the best in the world.
In terms of outsourcing market size, across South America, Peru ranks fourth. The largest outsourcing market is in Brazil, followed by Argentina and Colombia.
Benefits of IT nearshoring in Peru
Infrastructure – In the past few years, Peru has made tremendous growth in its digital connections. In most parts of the country, there is some kind of internet connection present; hence more services are being offered online. As a result, the government has also offered more services online, and many processes are available on mobile applications.
The technological infrastructure is so advanced in Peru that major companies like Microsoft, Cisco, and IBM have trusted large operational centers to the network.
Benefit with Time Zone – Like Colombia and Ecuador, Peru's time zone also aligns with the US east coast. As a result, the same time zone makes it easy to communicate with North America, and there are no hours of delay in message responses.
This also establishes higher control as there are immediate clarifications of issues.
Specific Programming Skills – Peruvian programmers also possess a range of programming skills. According to a report published by Datanalyze, Peru's programming language market share includes ASP.NET, PHP, Lua, Java, Python, Perl, CSS, and HTML.
Programmer Skill Rankings – Peruvian programmers have made it well to the skill rankings in the last few years. As a result, Peruvians now rank on the HackerRank leaderboard. A dozen excellent programmers have made it to the list showing the competitive talent present in Peru.
Peru also ranked high on the Top coder rankings, with 26th rank. Other LATAM countries on the list were Argentina and Brazil. All these rankings show that Peru serves as a talent pool in Peru software outsourcing and Peru app outsourcing.
Tech Educational Background – Peru has also uplifted its tech education within the past decade to keep up with the innovative offshore outsourcing markets.
Cultural Compatibility – Peru has strong cultural compatibility with the US working culture. In recent years, Peru has been listed on Gartner's Top Outsourcing Destinations several times along with a few other LATAM countries.
Tech Initiatives by Peru:
Peru's government has noticed the service outsourcing potential in Peru and invested in public support to uplift its business, IT, and education sectors. Presently, Peru has interesting Tech initiates both from the private and government sectors:
Start-Up Peru – Startup Peru is an initiative of the National Program of Innovation for Competitiveness and Productivity – INNÓVATE PERÚ, of the Ministry of Production. It is an opportunity for innovative entrepreneurs who have unique ideas and ways to convert them into a business that contributes to the country's overall development.
Innovate Peru – The National Innovation Program for Competitiveness and Productivity Ministry of Production was created on July 24, 2014. The program aims to enhance business productivity by strengthening the pillars of the innovation ecosystem.
UTEC Ventures – UV is a venture who invests a small amount of money in startups twice every year. This works as an accelerating force for new companies. Presently UTEC Ventures has 50 companies under its wings.
The Bottom Line
Peru has a stable economy which creates low costs for Tech and IT nearshoring opportunities and offshore outsourcing services. Peru now is much more than a favorite travel destination. It possesses an innovative startup culture, some top-of-the-line software development companies, and cost-effectiveness. Not to mention the great advantage of overlapping time zones.
Get more opportunities for your business in this era of technology, Gmedia has the experience knowledge about these programming languages and many others.