After the Digital Revolution, technology started to evolve in many dimensions and of which IT Outsourcing is a part. This article aims to delve into the same, with a major focus on the IT nearshore. It'll speak of nearshoring in Peru and why you must go for it.
What is IT Outsourcing?
When you use an external service provider for your business, it comes to the IT Outsourcing team. These are also consulting companies that provide infrastructure solutions and application services.
Cloud-enabled Outsourcing, software service, and utility services all come under this category. Indeed, an IT consultant might help your clients to develop the right vision.
Great contracts and deals can be a win-win situation with the assistance of an IT consultant. Later, the article will throw light on its more advantages.
What is Nearshore?
Although it's complex, let's have it the simplest way. Nearshore or IT nearshore is a process. It involves sending work related to IT to a neighboring country (one that shares your border). Nearshoring facilitates communication and travel between two organizations located close.
Is it different for Offshore and Onshore?
Yes, IT Outsourcing has three kinds: Offshore, Nearshore, and Onshore. As their names suggest, they are different. Nearshoring is about sharing IT services with close countries, while offshore doesn't.
Onshore is simpler. This one involves hiring a service provider from elsewhere but in the same country. The chosen IT consulting company will either work on-site.
Which Outsourcing provider is the best for you?
Since you are investing a large budget in hiring IT services, here's how to choose the best.
Outsourcing model selection
Look for an outsourcing model that would fit your company the best. For example, if you want someone from abroad, you may choose offshore outsourcing.
Shortlisting nothing but the best
Make a shortlist of your IT services based on their awards and industry experience. They could be Nearshore, offshore, or onshore, depending on your budget.
Ask it all, Be Curious
Ask them the right questions related to developer enterprise, business model, and budgeting.
Before you kickstart
Make sure you can trust and work with the chosen IT outsourcing service. Also, see if they are flexible to mold with clients' requirements.
Why nearshoring is so preferred?

Working with an IT consultant company in the same continent is considered a better choice by many.
Large talent pool
Companies that hire an offshore software company looking for senior-level talent. Relocating IT services from other continents takes more time than hiring a nearshore.
So, nearshore outsourcing gives you the best of all worlds. It opens international and new talent pools only except for relocating people.
Takes lesser time to begin
The paperwork and logistics involved in relocating IT offshore outsourcing services are huge. Developers from countries far away need visas, and the process is time-consuming.
Nearshore IT services begin to work almost immediately, resulting in an enhanced output.
Other than these perks, there's a superior team integration. With better scalability and ease of collaboration, nearshore efforts are affordable.
Outsourcing in Peru (Latin America)
The talent and infrastructure in Latin America, particularly Peru, have enhanced over time. Earlier, India used to be the IT outsourcing destination. But, it has shifted to America now, thanks to professionalism.
The IT consultants and offshore outsourcing services in Peru are on the top rankings. These rank number one on sites like Stack Overflow. The work culture here is oriented towards effort and achievement.
Why hire their IT services?
Work culture
The culture of the South American continent also attracts companies. While the IT culture isn't the same as the US, it is quite similar. Trust and communication are priorities here.
Easy communication
The level of English is high in countries like Chile, Argentina, Ecuador, Peru, and Mexico. So, communication gets easier.
Affordability
An offshore software company (Peru) charges between 20-50 dollars per hour. Affordability is a factor that attracts even startups and small companies to Peru.
Latin America is the perfect location for companies in Europe and North American. Each country is investing more in improving telecommunications and hiring new talents. Nearshore and offshore outsourcing services are growing each year.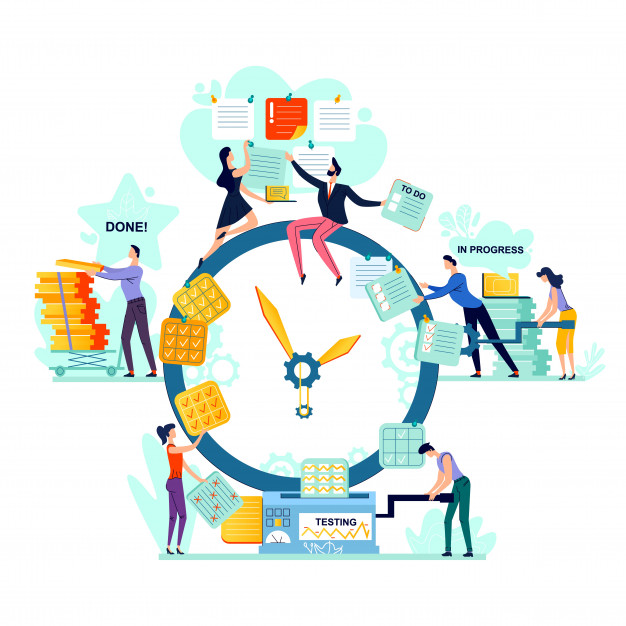 Why is it important to choose Nearshore in Peru?
As mentioned above, an IT offshore company Latam is in demand across the globe. But, do you wonder why Nearshoring in Peru is so talked upon? Let's see why.
Low cost
IT outsourcing in Peru would be much more cost-effective. Thanks to professionals that serve their best at affordable prices. An IT consultant from Latin America is more indispensable than, let's say, an Indian expert.
Advantages with the time-zone
An IT nearshore company Latam goes well with the time zones of the US. Nearshoring is between business pairs in separate countries with similar time zones.
Asian and Eastern European countries have an 8-hour time-lapse with the US. It makes IT Outsourcing difficult and less preferred.
But a New York company pairing with a Peru IT consultant fits well. They can work in a one to three-hour range. Such small time-zone differences make briefing and management swift.
Better supervised teams than in India
Owing to the amazing work culture of Latam, team supervision is a perk here. An IT consulting company located in Peru can better manage a group of professionals.
Their senior education is also more advanced. All these factors assist Peru's IT companies towards more efficient and quicker results.
Possibility to work long term
With all the benefits clients way, who wouldn't choose to work with IT services in Peru for longer? For US companies, nearshoring with Peru is the best they can ask for.
Conclusion
Professional help can indeed skyrocket your success. Companies are soaring heights, thanks to IT outsourcing. They stand testimony to why Nearshore, if nothing else, is worth a try.
Get more opportunities for your business in this era of technology, Gmedia has the experience knowledge about these programming languages and many others.
G