Email marketing has emerged as a powerful and versatile tool. Despite the rise of social media and other online communication forms, email remains an essential channel to reach customers directly and personally. In this article, we will explore the significance of email marketing for your company and how it can be a key component in your marketing strategy.
Strategic Advantages of Email Marketing 
Ooffers a range of strategic advantages that make it an invaluable tool for businesses of all sizes and sectors.
Direct and Personalized Reach
One of the primary advantage is the ability to reach customers. Furthermore, allows for personalization, meaning you can segment your subscriber list and send specific messages to different audience groups.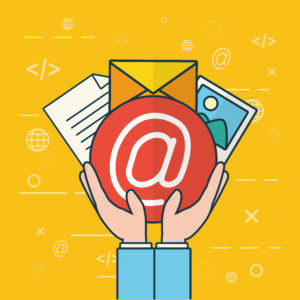 Traffic Generation and Website Conversions
This also plays a pivotal role in generating traffic to your website. By including relevant links and calls to action (CTAs) in your emails, you can direct subscribers straight to specific pages on your site.
Building Lasting Relationships
This isn't just about promotions and sales; it's also a valuable tool for building lasting relationships with your customers.
Cultivating Customer Loyalty
Allows you to keep your customers informed and engaged with your brand over time.
Email marketing remains a foundational strategy in any company's marketing toolkit. From directly reaching customers' inboxes to cultivating long-term relationships, email marketing offers unique advantages that can drive your business's growth and success.
If you're looking for the perfect team to help you build an effective website, we're here to help. Also, Contact us today to get more information about our services.