Magento is a leading eCommerce platform that has revolutionized the way businesses operate online.
What is Magento?
In the competitive world of e-commerce, it is essential to have a reliable and versatile platform that supports your operations. Magento is just that: an open source e-commerce platform that has gained global recognition for its flexibility and customizability.
The Versatility of Magento ecommerce
Magento excels in versatility. Whether you're a small business just starting out or an e-commerce giant, Magento can fit your needs. Its flexible architecture allows for easy scalability and customization, meaning your online store can grow with you, no matter how large or complex it becomes.
Magento Key Features
One of the reasons why Magento is so popular in the eCommerce world is its advanced features. It offers a wide range of features including inventory management, order processing, payment gateway integration, and robust content management. This means you can manage all aspects of your online store from a single platform.
Magento ecommerce and SEO
SEO is crucial to online success, and Magento understands this well. It is designed with SEO practices in mind, making it easy to optimize your store for search engines like Google. This increases the visibility of your store and makes it more accessible to potential customers.
Why Choose Magento for your eCommerce?
So why should you consider Magento for your online store?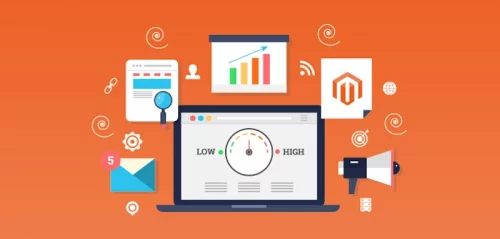 Freedom of Customization
Magento gives you the freedom to customize your online store according to your specific needs. You don't have to adapt your business to a predefined platform, but rather you can build an online shopping experience that is unique and representative of your brand.
Scalability
As your business grows, Magento grows with you. You can add more products, handle a higher volume of orders, and expand into new markets without worry. Magento is a reliable platform that can handle your changing needs.
Long Term Success
In the competitive world of eCommerce, it is essential to think long term. Magento provides you with a solid foundation for continued success. Its flexibility, scalability, and focus on SEO make it an exceptional choice for both small and large businesses.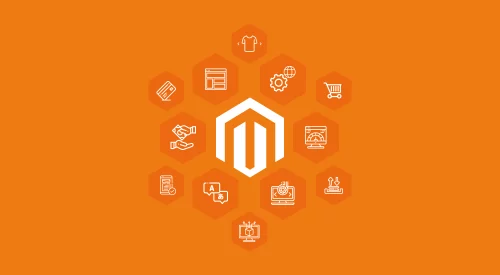 Conclusion
In short, Magento is a leading eCommerce platform that offers exceptional versatility, advanced features, and a focus on SEO that can propel your online business to success. If you want to take your ecommerce to the next level and build an online store that grows with you, Magento is an option worth considering.
Success awaits you with Magento!
If you are looking for the perfect team to help you develop an effective website, we are also here to help you. Also, Contact us today to learn more about our Virtual Store Design services.