Starting an eCommerce business in 2021 is undoubtedly a good idea though it can be demanding. Hard work, dedication, and strategical decision-making are always in the equation. To succeed, you must ensure that every element in your online store is put together in a way that maximizes your customers' satisfaction and overall experience. Here are the elements you should pay attention to:
Homepage: It is the introductory page of a website, typically serving as a table of contents for the site.
Category pages: It groups individual Web pages based on a similar subject or theme. For example, a category of books, of a clothing type, or whatever categories apply to your business.
Product pages: It includes different specs and features to help answer questions about a product or service. It also provides reviews and facilitates the buying process.
Checkout pages: It is an online version of a physical checkout where people fill in their names, addresses, and other relevant information to proceed with the sale.  
When starting an eCommerce business, the goal is to have people falling in love with your store.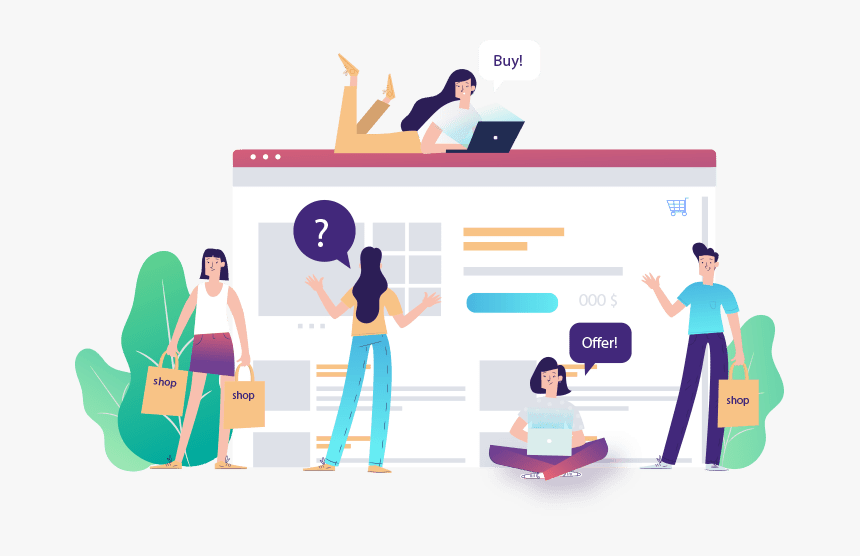 Building your store
Building an online store depends not only on the quality of the products but also on the website, so the way you display your products is important. You should:
Build high-converting product pages.
Display high-quality pictures of your products.
Write captivating product descriptions.
Display a consistent palette of colors that match your brand.
Getting customers
Once the e-store is set up, you need to start generating traffic to the site for the most traffic you generate, the higher chances of sales through converting.
Some tips for generating traffic include:
Running paid social media campaigns.
Attract customers by providing content of value like blogs, podcasts, etc.
Reach new audiences with influencer marketing.
Use SEO to attract potential customers.
Generate leads and keep in touch with them.
Marketing your store
There are different ways of marketing and promoting an online business. You can rely on:
Email marketing: It helps you get your business known (Notoriety), position yourself as an expert (Image), and sell your products and services (Action).
Driving traffic from social media: Today, social media channels are one of the most popular among people from all over the world, which makes it necessary for brands of all types to move to that environment.
Content marketing: It consists in creating and distributing valuable and relevant content. It helps with the same objectives as email marketing.