Do you know what are the essential plugins to optimize your WordPress website? Here we present the top 10
These plugins will give you the tools you need to take your website to the next level. Get ready to discover how they can completely transform the experience of your visitors and drive your online presence to resounding success. Do not look any further! In this article, you will discover the 10 best WordPress plugins to optimize your website and offer an exceptional experience.
1. Yoast SEO: Comprehensive Search Engine Optimization
One of the most popular and powerful plugins to optimize your WordPress website is Yoast SEO. This plugin allows you to optimize your pages and posts for search engines. You can adjust metadata, optimize for keywords, generate sitemaps, and analyze the readability of your content. With Yoast SEO, you'll be one step ahead of the search engine optimization game.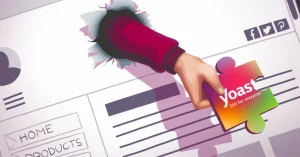 2. WP Rocket: Improve the Speed ​​of your Website
The loading speed of your website is crucial for user experience and search engine rankings. WP Rocket is a WordPress caching plugin that improves the loading speed of your site. By caching content, reducing file sizes, and applying compression techniques, WP Rocket optimizes your website's performance and ensures fast and efficient loading.
3. Sucuri Security: Protect your Website from Online Threats
The security of your website is of the utmost importance. Sucuri Security is a complete security plugin that protects your website from online threats. With features like malware monitoring, firewalling, and protection against brute force attacks, Sucuri Security gives you peace of mind by keeping your site safe from intruders and ensuring the integrity of your data.
4. UpdraftPlus: Backup and Restore Your Website with Ease
Never underestimate the importance of backing up your website. UpdraftPlus is a WordPress backup and restore plugin that allows you to schedule automatic backups of your website. You can save your backups to cloud storage services like Google Drive, Dropbox, and Amazon S3. With UpdraftPlus, you can rest easy knowing that your data is protected and you can easily restore your site in case of need.
5. W3 Total Cache: Optimize the Performance of your Website
W3 Total Cache is an essential plugin to optimize the performance of your WordPress website. This plugin caches the content of your site, which reduces loading times and improves the user experience. In addition to caching, W3 Total Cache offers features like GZIP compression, CSS and JavaScript file minification. With W3 Total Cache, your website will work more efficiently and faster.
6. MonsterInsights: Get Detailed Analytics Data from your Website
If you want to get accurate and detailed information about the performance of your website, MonsterInsights is the perfect plugin. This plugin allows you to easily integrate Google Analytics into your WordPress website. MonsterInsights gives you detailed statistics and reports on your site traffic, user behavior and more. With this information, you can make informed decisions to optimize your site and achieve your goals.
7. Rank Math: All-in-One SEO Optimization for Your Website
Rank Math is a powerful SEO plugin that helps you optimize your website in all aspects. From keyword settings to meta tag and internal link optimization, Rank Math gives you essential tools to improve your site's search engine rankings. With this plugin, you will be able to increase the visibility of your website and attract more organic traffic.
8. Smush: Optimize Your Website Images
Heavy images can slow down the loading of your website. Smush is an image optimization plugin that reduces the size of images without compromising their quality. With Smush, you can automatically compress all the images on your website, which improves loading speed and optimizes overall performance. Your images will look sharp and attractive, while your website will load quickly.
9. Akismet: Keep Your Website Spam Free
Spam can be an annoying problem for owners of websites with comments enabled. Akismet is an antispam plugin that automatically filters and removes unwanted content and spam comments on your website. By keeping your site free of spam, you improve the quality of user interaction and avoid potential security risks.
10. WooCommerce: Boost your Website with an Online Store
If you plan to run an online store on your WordPress website, WooCommerce is the essential plugin. With a wide range of features and customization options, WooCommerce allows you to create a powerful and functional online store. You can manage products, process payments, track inventory, and much more. With WooCommerce, you will be able to offer a seamless shopping experience for your customers and increase your online sales.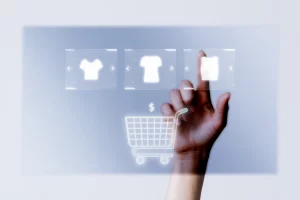 Whether you're looking to increase organic traffic, improve user experience, or strengthen your site's security, these plugins will give you the boost you need. Don't hesitate to try them out and find out how they can transform your website into a success machine. Take action and optimize it with these 10 WordPress plugins! Get ready to enjoy a fast, secure and highly functional website that will captivate your visitors and lead you to online success.
Don't wait any longer and make your website shine with all its potential!
If you're looking for the perfect team to help you build an effective website, we're here to help. Contact us today for more information about our virtual store design services.