Definitions And Benefits Of Nearshoring, Offshoring, and Onshoring: Outsourcing.
By 2009 Information Technology (IT) Outsourcing revenues crossed the $ 250 million mark. In comparison, Business Process Outsourcing was around $ 140 billion. The offshore outsourcing revenues crossed $ 60 billion.
These figures would have overwhelmed you, but it was just the driving stint to make you believe in the power of outsourcing. But what exactly is outsourcing? How do you define nearshoring, offshoring, and onshoring? Most importantly, what are the pros and cons of outsourcing?
In this article, we will try and answer all your questions related to these terms.
What is Outsourcing?  
Outsourcing is a business practice in which is given to a third party. This practice is seen predominantly in the IT sector. In this case, a wide range of operations is outsourced, such as software development, network services, QA testing, and data recovery. It may seem simple, but often there is a dilemma where to look for these services.
There are three main outsourcing models:
● Nearshoring
● Offshoring
● Onshoring
We will have a detailed introspection of all three outsourcing models. We will try to understand its implications and advantages.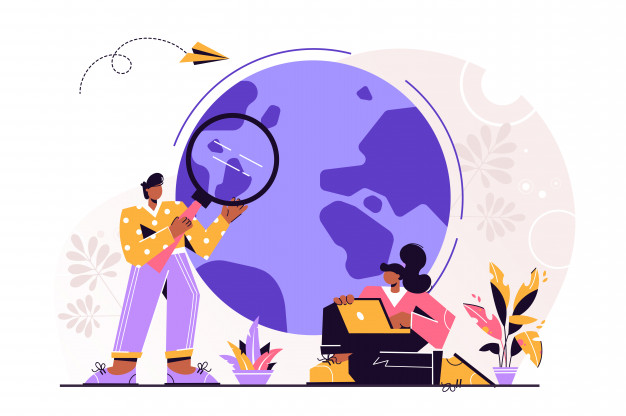 What is Nearshoring? 
We have seen that outsourcing is hiring outside your own business, which can be outside your own country. Nearshoring has more specific connotations to outsourcing since it gives the software development team a task in nearby countries. 
E.g., A company based in Germany is outsourcing a team based in Poland. Or an Indian company is outsourcing a team in Bangladesh.  
Another example can be a US-based company hiring a team based in Mexico or Canada.
Benefits of Nearshoring.
●      Low cost and efficiency in work. Nearshoring is a way to reduce costs. It also increases efficiency since outsourcing companies will do their best to get clients. 
●      Better quality control. Nearshoring improves the quality of the product since products can be checked and monitored.
●      Easier management and better supply chain   Nearshoring does not involve companies in a different continent, and it is as good as doing business in your own country. In addition, it eases management and a better supply chain network.
●      Same time zone. Work is distributed within the same time zone, which will have similar work hours and need not involve extra shifts.
●      Easy Monitoring. Nearshoring improves customer support, inventory control, and monitoring.
●      A wider pool of talent. Common cultures and values to have a range of talent resources.
●      Market expansion. Nearshoring also gives avenues of market expansion by extending its area of delivery.
What is Offshoring?
There isn't much difference between nearshoring and offshoring. The task, terms, and conditions are the same. The only difference is that offshoring is use when outsourcing takes place in a different continent. For example, traditional offshoring of a US-based company will be in Argentina, Brazil, Australia, India, or anywhere in Europe. 
Benefits of Offshoring. 
One of the biggest reasons and benefits of offshoring is reduced labor costs. Labor is cheap in other continents as compared to Europe and the North American continent. Therefore, most European and American companies offshore to Asian countries or Latin American countries to cut labor costs.
Here are a few benefits of offshoring.
●      Cost-effective model. An advantage is cutting down the cost to gain higher profit margins. For example, statistics show that US-based companies reduce the cost four to five times by offshoring in the Indian subcontinent.
●      The global pool of talent. Offshoring gives companies access to a large number of developers. For example, in the US alone, there is an unfulfilled gap of software engineers. 
●      Access to skilled labor. Scaling up a company is always hard. Providing jobs to skilled labor adds a financial burden on the company. Offshoring has the solution to this problem.
●      Decrease Administrative Burden. Offshoring also decreases the administrative burden. With offshoring, the added requirement of insurance, recruitment, payroll, and accommodation requirements.
●      No commitment cost. Offshoring is a great idea for a company with no commission cost. In case you find a better deal you can go with other firms.
What is Onshoring?
Onshoring is outsourcing made domestic. In simple terms, it is outsourcing within the borders of your own country. In addition, it involves letting out a company's software development to non-metropolitan cities since these areas are cheaper and more affordable. 
E.g., An example can be a company in New York outsources to someone in Philadelphia.
Another example can be a company in Mumbai onshore outsourcing to s form in Nagpur.
Benefits of Onshoring? 
The best outsourcing option for a company depends on the business's running cost, type, and scale. Here are a few advantages of onshore outsourcing.
●      Cost-Effective. Onshoring is a cost-effective strategy in current times when resources and cheap labor are no longer accessible. China and other Asian countries were providing services at a reduced cost. However, now the cost of labor and material has increased. Therefore, Onshoring is also a good step toward helping the economy of your own country.
●      Easy to maintain quality control and regulations. Outsourcing in your own country will be easy for quality control and maintaining production standards. 
●      Effective supply chain. It is always difficult to transport goods from one part of the world to another. Onshoring makes it convenient for an effective supply chain setup.
●      Ease of Business. Foreign countries may promote foreign investments, but it is hard to establish your business sometimes due to political pressure and instability. Doing business in your own country gives you inherent political and social protection.
Conclusion
Post covid survey indicates that more than 50% of firms are trying to get their business back home. In the past decade, offshoring was a lucrative incentive for businesses. It was cost-effective with the advantage of skilled labor. 
In these weird times, businesses prefer onshoring due to safety concerns and help the country's economy. However, Nearshoring remains an alternative for both offshoring as well as onshoring.
Get more opportunities for your business in this era of technology, Gmedia has the experience knowledge about these programming languages and many others.